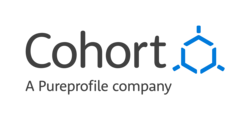 About Cohort Global
As Australia's leader in smart data, Cohort manages digital marketing campaigns for Australia's biggest brands.
As a global business that forms part of the wider Pureprofile Group, we have emerging and exciting global online acquisition solutions for Advertisers. We have offices in Sydney, London, and New York and have been ranked as one of the fastest growing companies in our category. Our sites operate in the AU, UK, and US markets and attract hundreds of thousands of registrations per month. We leverage data for good. Every piece of data helps us understand Cohort's products and growth, identify opportunities and execute ideas on an international scale

But it's not all work, work, work. Our aim is to provide our people with the best working experience they will ever have. This means an awesome culture based on challenging the status quo and creating new opportunities, regular social events, kick-ass offices and extra annual leave days. Our crew is also focused on giving back to the community through our support of several reputable charities each year.

We believe that true leaders don't need titles and all winning teams have many leaders within.

No recruitment agencies please, we're happy to handle this one in-house.
Current openings
No open jobs at this moment